Description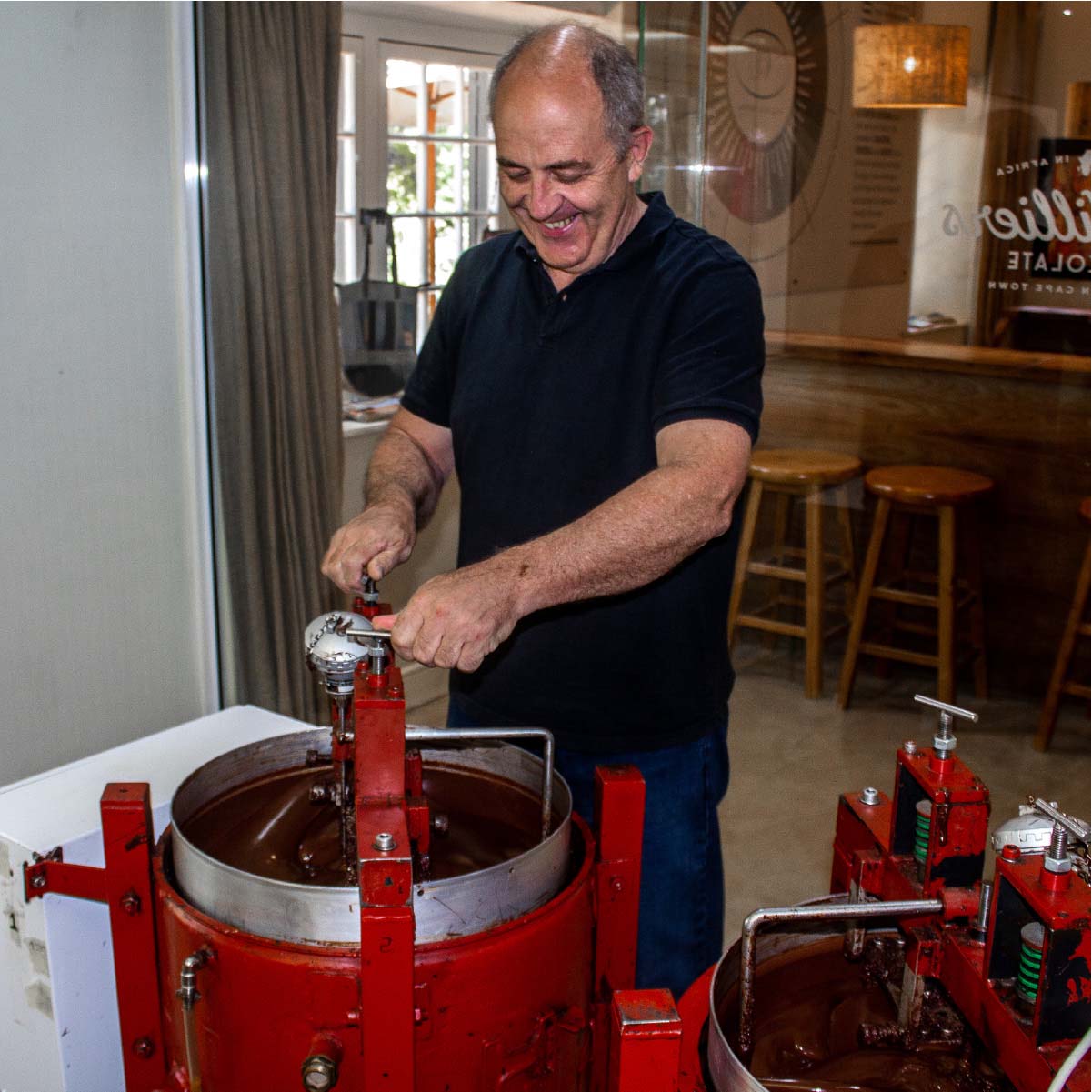 Formerly a process engineer, I would never have dreamed that I would one day find myself making chocolate. Our chocolate making journey arose out of a love for wine, and the reading and researching whilst making my first experimental batch in my home garage in the Western Cape seaside town of Hermanus. On discovering the similarities between wine and chocolate (in terms of terroir and flavour), and the realisation that nobody else was making chocolate from the bean in South Africa at that time, I couldn't resist the urge to start experimenting. I built all my own equipment out of recycled home appliances and devoted my time to learning everything I could about something I had no knowledge of before. Before long our family home had been converted into a world class artisanal chocolate factory, even passing rigid food safety audit requirements!
Today, ten years on, we're still learning and are constantly driven by the quest to make real chocolate that represents the beauty and vibrance of our African continent whist doing no harm to people or the environment. At the time we were the first bean to bar chocolate makers in South Africa. Today we're still one of a handful of companies to produce premium chocolate on the African continent.

De Villiers Chocolate is KETO Certified by the Paleo Foundation.
---