Description
Keto Certified NOOMA
The NOOMA story began for us as two hockey playing brothers with one simple problem: we couldn't stand the sports drinks we'd been given our whole lives. We started doing a little research and digging around, sure that we would find a better solution. Surprisingly, we couldn't find a single option.
So, we decided to make one on our own.  Probably sounds a lot like most stories you've heard about how a company started, but hey, it's the truth.
That typical beginning, however, started a journey to something pretty special. We threw ourselves into the fitness community interacting (or more accurately, sweating) with all sorts of different crews. Crushing burpees at crossfit one day and dying holding chair pose in yoga the next. If there was a group of people getting together for a workout, we were there, dragging along a cooler full of drinks, of course.
These countless hours out there helped us develop our idea into a reality. To make a drink that everyone loved to put in their bodies after a sweat.
We call it NOOMA.
Natural Electrolyte Replacement
You can't talk about proper hydration without electrolyte replacement. But what exactly are electrolytes? Simply put, they are electrically charged particles that help the body function by doing things like maintain fluid balance in cells and help muscles function properly.
When you're working up a sweat, you're losing predominantly two electrolytes: sodium and potassium. To stay properly hydrated it's important to replenish those minerals in a way your body can process quickly – insert electrolyte replacement drinks.
Unlike many of the electrolyte replacement drinks you'll see out there, we rely exclusively on real ingredients that are naturally rich in these minerals to provide everything you need. Potassium from organic coconuts and sodium from natural sea salt. Simple, functional ingredients you can pronounce and feel good about putting in your body.
NOOMA Organic Ingredients
When it comes to fueling your body, you have standards. We get it. Us too. That's why we're committed to using to using only clean, organic ingredients. It helps us stand apart from those "healthy sports drinks" out there.
Go ahead, take a look at the label. You'll see no more than six simple ingredients you can trust and pronounce. All of our drinks are certified USDA Organic, Non-GMO Project Verified, gluten-free, Paleo Friendly, vegan and Kosher. Meaning our ingredients are produced without the use of fertilizers, bioengineering or antibiotics and prohibit all artificial preservatives, flavors and dyes. It wasn't easy, but it's important to us and we know it is for you too.
The Importance of Hydration
The importance of hydration is nothing new, but there's a lot of conflicting things out there about what's "smart". So let's start with the basics: when you workout, you sweat. When you sweat, you're losing fluids and electrolytes. So to stay properly hydrated you need to replace your fluids and electrolytes.
We can really see the importance of hydration when we take a look at what can happen to you when you get dehydrated. A number of studies, like this one, have shown that just a 2% loss in bodyweight from sweat can significantly decrease mental and physical performance. Dehydration can also bring about some pretty nasty side effects like those cramps that always seem to show up at the worst time, impaired muscle function, headaches, nausea and fatigue.
Smart Packaging
You may have noticed that NOOMA looks a little different than most of the other electrolyte drinks on the shelf. Well, there's a reason behind our packaging choice. The Tetra Pak carton and the aseptic packaging process allows us to completely eliminate the need for preservatives or any acid in our drinks.
That means no citric acid, no additives, no funky ingredients "to preserve freshness" and a refreshing, smooth tastes. While it's totally safe to drink NOOMA even when it's not refrigerated we still like them the most cold, waiting for us after a good sweat to deliver that perfect moment of post-workout bliss.
NOOMA is Keto Certified by the Paleo Foundation.
---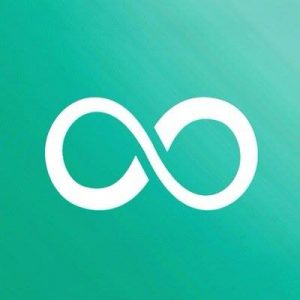 1
2