Sooo Ketolicious
Sooo Ketolicious is an Ottawa-based Food & Beverage company that creates premium ketogenic pizza crust. New products are currently in development.
Sooo Ketolicious Premium Keto Pizza Crusts are based on the fathead dough recipe, modified to taste better and hold up unlimited toppings without falling apart in your hands.
Why premium? Sooo Ketolicious uses only clean, natural ingredients. No additives, preservatives, fillers, added fibers, or GMOs. Our products are certified Keto, Grain-free/Gluten-free, GMO-free, and Kosher.
Description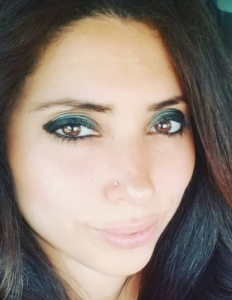 Meet Rajaa
Rajaa is from Casablanca, Morocco, and is currently living in Ottawa, Canada with her husband, Justin, and their three children. As a stay-at-home mom and keto regular, she conceived the idea for Sooo Ketolicious to provide delicious keto options that put an emphasis on clean, natural, GMO-free ingredients. Her goal is to help provide her community with original and delicious keto options, without having to compromise on taste, texture, and ingredients.
With a family history of diabetes and having gone through multiple pregnancies, Rajaa's goal was to refine a product that meets the dietary restrictions of a keto lifestyle and satisfies the craving for everybody's favorite food, Pizza!
Sooo Ketolicious is KETO Certified by the Paleo Foundation.
---