The Honest Stand
At The Honest Stand, we are dedicated to bringing you plant-based convenient comfort foods. Check out our line of Certified Organic, Dairy Free and Gluten Free Cheese Style Dips to see just how good plant-based can be.
Quality Ingredients and business practices, honestly
We use all natural, organic veggies and nuts to bring you convenient comfort foods made from plants.
When you choose our award winning plant-based Cheese Style Dips, you're buying into more than just good food. At THS, we:
create jobs in our community by operating our own GMP manufacturing facility
donate product surplus to a local food bank
use only eco-friendly shipping coolers
pack our dips in BPA-free, recyclable containers
Description
About Alex from The Honest Stand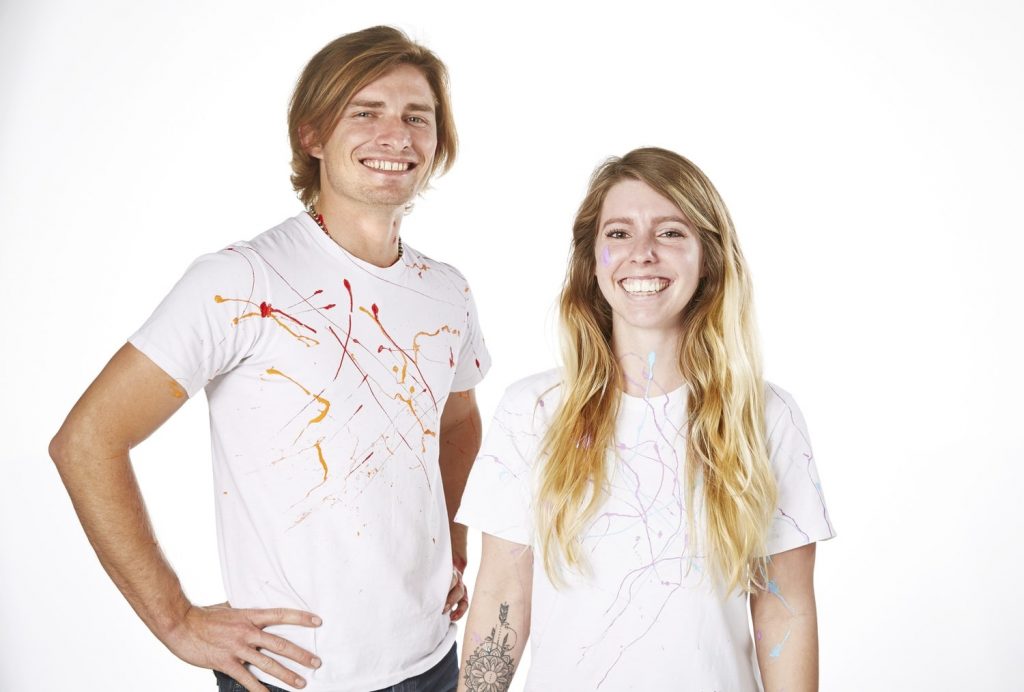 Alex was diagnosed with Celiac Disease in 2010 and like many folks with Celiac, discovered she was also allergic to one of the main proteins in dairy. As a college kid subsisting on Kraft Macaroni and Cheese, Alex did what many of us do in a true crisis- she called her mom. Together, they created a totally dairy free, gluten free sauce perfect for making Mac N' Cheese. When Alex discovered her partner, Jeremy, couldn't tell the difference between her Mac N' Cheese and the "real deal," she knew she was onto something.
In 2014 Alex and Jeremy co-founded The Honest Stand and debuted their first product line; four allergen friendly savory sauces. Now both business and life partners, Alex and Jeremy spend their time turning plants into convenient comfort foods for folks across the country to enjoy.The Honest Stand is a gourmet food company founded in Denver, Colorado by Alex and Jeremy in 2014. They take a strong stance on using whole foods that are non-genetically modified to produce gourmet products that are Vegan, Gluten Free, Paleo, Soy Free, Yeast Free and Cholesterol Free- but most importantly delicious. The Honest Stand has the integrity, honor, and courage to create real food that is both savory and healthy for foodies, healthy eaters and folks with dietary restrictions to enjoy.
When Alex isn't making Cheesy Sauce, she can be found covered in paint (apparently), teaching AcroYoga, swimming, and standing on her hands. Jeremy is likely to be discovered covering Alex in paint, teaching Vinyasa yoga, rock climbing and surfing in California when visiting his family.
Alex started making vegan, paleo cheesy sauce in college with the help of her best friend (aka mom) upon switching to a more plant-based lifestyle after being diagnosed with Celiac Disease in 2010. When she discovered her partner, Jeremy, couldn't tell the difference between her Mac N' Cheese and the "real deal," she knew she was onto something. Jeremy spiced up the line with the creation of Nacho Cheesy Sauce, and together they created the Smoked and Blue variations to have a delicious topping for every type of meal craving. These days the pair spends their time (eating) and making Cheesy Sauce for folks all over the country that love gourmet food and strive to look and feel their best.
The Honest Stand is KETO Certified by the Paleo Foundation.
---