Prevail Jerky: Beef Jerky
We didn't invent healthy beef jerky. We reinvented it.
Our jerky is made in small batches but you'll eat it in big handfuls. Each impossibly tender bite is packed with flavor, smoked to perfection and leaves you craving more. Whether you're a jerky lover or just jerky-curious, Prevail is made for health conscious snackers of all kinds. Because when it comes to jerky, our philosophy is simple: Never settle, always Prevail.
We're mindful of every step of our (unprocessed) process.
Our special recipe includes unique ingredients like matcha and cardamom to make this unlike any jerky you've ever tried. From our grass-fed & finished beef to our authentic cherry wood smoke, every detail matters. But what we don't put into it is just as important—cows might fly before we add soy, cane sugar or any extra junk.
Description
Our Story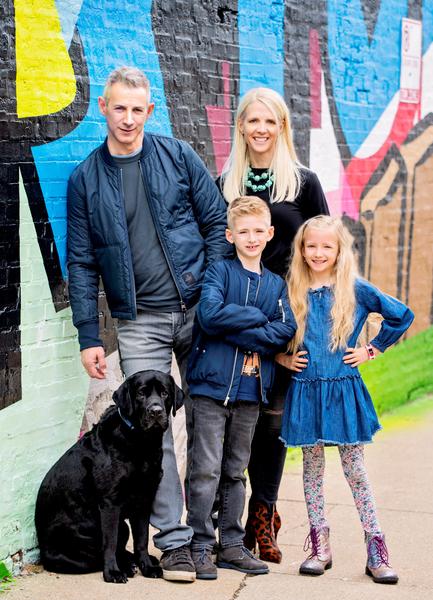 The story behind Prevail Jerky began in 2004 when my wife was diagnosed with celiac disease. Her diagnosis forever changed how our family ate, shopped, and lived (for the better).
Up until the last few years, it proved very difficult to find clean, healthy snacks where we didn't have to compromise on flavor. Jerky, a family favorite, was no exception. It was impossible to find a product without soy, cane sugar, or other preservatives that we were trying to avoid. Did you know most jerky brands don't even use real smoke? Needless to say, when label watching for allergy concerns, we were coming up short—and hungry. So, I decided to make my own.
Since then, I've been passionately dedicated to making a product that is truly Paleo, but more importantly, that tastes delicious. There are plenty of healthy jerky brands out there, but they all tasted "healthy". I truly believe it's our unparalleled taste and texture that set us apart. I'm confident that when people say they don't like jerky, they've just never tried it like mine.
I have received extremely favorable feedback from friends and family that I've shared my jerky with, and now I'm excited to share it with you. So from my family to yours…enjoy.
– Glen, Founder & CEO
---
Prevail Jerky Mission
Our mission is simple: To create a snack that's as pure as it is tasty.
We are committed to making clean eating on-the-go as accessible and delicious as possible. That's why we craft our jerky with you in mind— the health-conscious snacker. Each batch of Prevail Jerky is made with only the best cuts of meat, allergy-friendly ingredients, and a serious love for jerky. So no matter where you are, a dose of flavor and protein is never out of reach.
---
Our Values
Why Prevail Jerky?
For us, Prevail means never compromising. It means never sacrificing taste for convenience. It means taking great pride in crafting a product that's bold but clean, healthy but never boring. We're proving that healthy snacks can be satisfying too—one mouth-watering bite after the next. Because when it comes to jerky our philosophy is simple: Never settle. Always Prevail.
Allergy friendly
Soy whaaat? We are 100% soy free. Because we know how hard it is to find healthy, delicious snacks—let alone ones that are allergy friendly. We take food allergies seriously. That's why we went a step further and became a certified member of the Gluten Free Food Program (Formerly The National Celiac Foundation) . We want you to go out of our way to make sure you have peace of mind with every bite.
Clean Ingredients
Jerky was pretty much the first snack ever created over 600 years ago. Six centuries later, and our ingredient list looks pretty similar. It's not because we're lazy but because we believe in jerky the way it was supposed to be made: clean ingredients, no additives, made with authentic smoke. And where we get our ingredients from is just as important to us. Our organic spices come from all over the world, our beef comes from family-owned farms in New Zealand, and our jerky is made proudly (with love) in Chicago.
Prevail Jerky's Unparalleled Flavor
We don't believe in smoke and mirrors, but we do believe in cherry wood smoke. That's where most of the flavor comes from. All smoke aside, we use lots of other unique ingredients like matcha and lemongrass sichuan to make this unlike any jerky you've ever tried. Our *secret* blend of spices also happens to make the meat extremely tender. No more jaw-breaking jerky.
Small Batches
Prevail Jerky is made in small batches but you'll eat it in big handfuls. Because we know good things in life take time. Good jerky included. We're not in a rush, but we know when eating this you might be. So snack easy knowing this snack was cooked sloooowly but surely, without any additives.
Prevailing Influence
We care about making a positive impact on our planet. So we're starting by working in our local Chicago community to help create a better understanding of where our food comes from. We volunteer in a community garden in hopes to advocate for clean ingredients, real food and overall wellness. We're doing our part to make our world a little healthier, one community at a time.
Prevail Jerky has been KETO Certified by the Paleo Foundation.
---