The New Primal
We've taken the gas station out of jerky and meat snacks, leaving only the highest quality ingredients. All of our products are certified gluten-free, certified paleo, and made with the highest quality ingredients possible. Free of antibiotics, added hormones, GMOs, or soy: The New Primal Certified Paleo Meat Snacks is a line of grab-and-go protein options you can feel good about. Your quest for the unicorn of mid-day treats ends here.
Whether you're looking for a tasty treat on the go, healthful additions for school lunches, pre and post-workout fuel, or an option when late-night hunger strikes that only feels guilty, The New Primal's got you covered. Here to fuel your life's adventures, wherever they may take you.
Description
At The New Primal, we care about the environment and your well-being just as much as you do. That's why we've pioneered a new approach to an old favorite. Our full product line is made from sustainably sourced ingredients and proteins, naturally raised without the use of antibiotics or added hormones. New Primal Certified Paleo Meat Snacks, Jerky, Meat Sticks, Snack Mates and Marinades are all certified gluten-free, paleo-friendly, artisanal quality, and minimally processed.

As a pioneer in grass-fed jerky snacks, we strive to bring a fresh approach to an old favorite. While we began with jerky, our core mission extends to an entire way of life that emphasizes fueling a natural lifestyle. We are a company built on honesty, transparency, and integrity. We hope to inspire everyone who encounters our brand to make better food choices, highlighted by our core focus:
"You are what you eat. Choose wisely.™
"
The New Primal Vision
We believe in a promise to produce high-quality primal foods, free of chemicals and preservatives, eating like our hunter and gatherer ancestors. We provide healthy snack alternatives for people "on-the-go". Our goal is to provide the very best in unique, creative-quality foods to fuel your life's adventures wherever they may take you.
What started as a personal mission launched The New Primal from a home business to a national brand. Our grass-fed beef comes solely from the vast, rolling hills of New Zealand. In nature, good things take time. Our cattle are humanely raised on family farm pastures, where they are free to mature naturally and feed on grass year-round without ever being injected with growth hormones or antibiotics.
Due to New Zealand's neutral climate and year-round grass growth, there is never a need to supplement their food in the winter. We use only whole muscle cuts from the top-round of the animal. The use of GMOs in agriculture is illegal in New Zealand, so there is never a risk of GMO runoff contaminating the soil (as is the current challenge with the majority of US Raised Beef).
The New Primal is KETO Certified by the Paleo Foundation.
---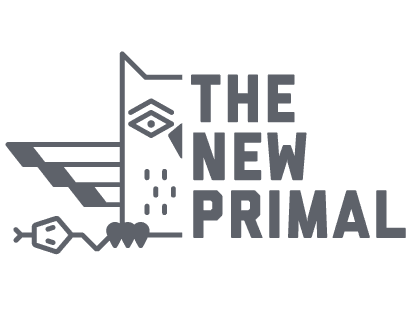 .
.